Hello, dear friends. This past month has been pretty slow on my blog, unfortunately. I haven't been putting my all into creating new content — mainly I've been working on bettering my newsletter and adding useful plugins to my site. And while that stuff is great, things like developing recipes and sharing book review posts have been put on the back-burner. Which is not so great. *sigh*
On the bright side, I have made quite a dent in my to-be-read list recently. Then last week, an idea I've been toying with for months popped into my head again. I have been wanting to start a "blog series" of sorts and my one and only idea (*facepalm*) was Mini Book Reviews. So, if this works out as intended, I will be adding more editions to this series and maybe even with different themes, like novellas or Christmas books. What do you guys think? I'd love to hear any thoughts, constructive criticism, or new ideas! 🙂
Well, without further ado I present Edition 1 of Mini Book Reviews. Here are some of the books I've read recently, and my [quick] thoughts on them.
---
Three Wishes by Lisa T. Bergren (River of Time: California, #1)
Amazon | Goodreads
Rating: ★★★★★
Mini Review:
If you know me, you know how much I love Lisa T. Bergren and her River of Time series. Even years after it's conclusion, when I'm asked what my favorite books are they will always make the list. It's one of the few series I have re-read over and over and never tire of! So it should come as no surprise that I have been ECSTATIC ever since I learned that she was writing this spin-off series. In Three Wishes, I found myself swept up in that same type of breathless experience as I had with the original series, but that is where the similarities end. This book separates itself into it's own entity and let me tell you, it's an absolute delight! While the original series thrusts you straight into the action, this book softly explores the character's inner journey as she comes to know herself, her dreams and wishes, and what she wants out of life. I found this refreshing and quite beautiful. That's not to say we don't get some adventure, because we definitely do and especially towards the end! Besides that, my favorite thing about this book would have to be JAVIER. Oh. Em. Gee. This author definitely knows how to write romance. Him and Zara's sweet relationship had me practically swooning. Can you say PERFECT??! The cliffhanger ending promises much suspenseful adventure to come, as well as some swoon-worthy moments between Zara and Javier. Can book two be here, like, now? I am beyond ready to get lost once again in the next installment of this already incredible series. Well done, Lisa Tawn Bergren!!
---
Trust Me by Romily Bernard (Find Me, #3)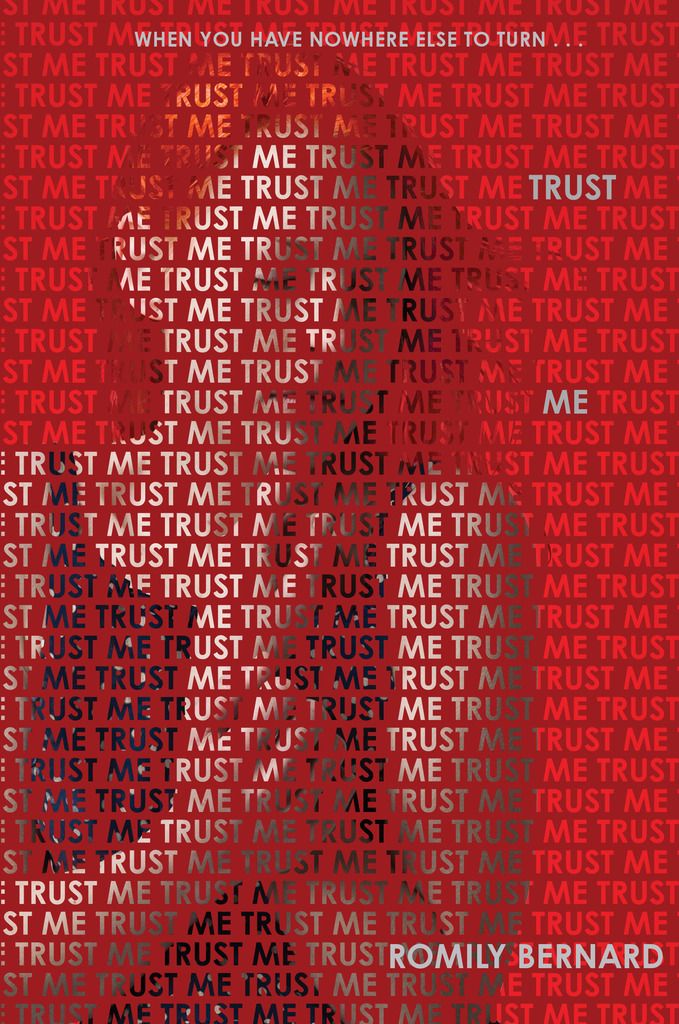 Amazon | Goodreads
Rating: ★★★★★
Mini Review:
A wholly satisfying conclusion to a trilogy that might just make it to my favorites list. Wick is a fiery character you just can't help but love, despite the flaws that only make her human. This book goes from the realm of small-town mystery to government conspiracy without even batting an eye, giving us readers both surprise and delight. Fast-paced, hold-your-breath, and just plain awesome – Trust Me is an incredible ending you won't want to miss. On a side note, the covers in this series are unique and absolutely stunning, am I right?!
~
---
Into the Dim by Janet B. Taylor (Into the Dim, #1)
Amazon | Goodreads
Rating: ★★★☆☆
Mini Review:
Slow at the beginning, but managed to suck me in halfway through with a complex world of time travelers, secret societies, daring adventures, quirky cute characters, vividly imagined sceneries, and blossoming young love. By the end, I was thoroughly enjoying this unique story and I am positive that the second will be even more captivating than the first. I give this 3 stars, which is perhaps less than it deserves considering it's ambitious reach, but the beginning and at-first dislike for Hope holds me back. With that being said, I am very much looking forward to the continuation of this unexpected delight.
---
Unhooked by Lisa Maxwell

Amazon | Goodreads
Rating: ★★☆☆☆
Mini Review:
Highly engrossing, yet darkly told retelling of Peter Pan. I was very much anticipating Unhooked, as one of my guilty-pleasure favorites happens to be the classic fairytale. And while I admit it was quite exciting, it was definitely not what I was hoping. I'm not a fan of fey novels (creeps me out) and definitely don't like it when there is no clear "hero" in a story, though I did like Rowan. Imaginatively and masterfully told, this novel arguably deserves more than my 2 meager stars, but I have to be honest in saying I really only thought it was ok. Nevertheless it did it keep me up through the night just to see what happened next, and that is a sign of a good tale.

---
Cold Shot by Dani Pettrey (Chesapeake Valor, #1)
Amazon | Goodreads
Rating: ★★★★★
Mini Review:
I've been a fan of Dani Pettrey and her Alaskan Courage series for some time now, so reading her latest was a must for me. A Pettrey novel promises total immersion in the story and that same "magic" from the previous series certainly carries into this novel! Cold Shot was extraordinarily told with characters who were uniquely memorable, a suspense plot filled with those anticipated hold-your-breath moments, and just enough romance to make you smile. Following Griffin and Finley's physical adventure as they solve the case and spiritual journey towards healing was one amazing whirlwind of a ride! And while I normally don't enjoy shifting perspectives, this was one of the exceptions and I can't wait to read more from the other characters. Highly recommended for those of you who enjoy romantic suspense and promising new faith-filled series!
---
And that's it for this edition of Mini Reviews! Have you read any of these novels? Are any on your to-be-read? What are some books you've read recently, good or bad? Have any recommendations for me? Thanks so much for visiting my blog – appreciate you all! ♥